Ultraformance™
Core visual processor
MultiUI™
Usability, scalability, profitability and desirability chipsets
GigaPerience™
34 GB non-volatile 95000MHz memory module
Culturalizer™
Communication sensors
Collaborwave™
Wireless networking
LeaderChip™
Global positioning system
Included Accessories:
Flowfication™
1200dpi enhanced quality output
IncrediVision™
Clear thought resolution display
Additonal Information
Development Timeline (PDF)

jack@jackhuang.com
(206) 769-8895
> TV Show
> Invention
> Passion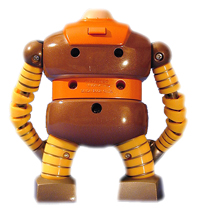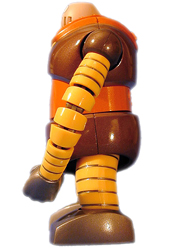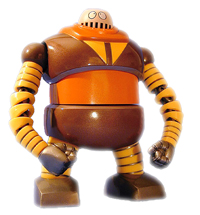 0.8 Entrepreneur Edition
Enrolls as a research subject at Seattle University in the field of communication protocols.
Entrepreneur Intelligence, CD-Rom Software Retail Store Edition establishes operation of Digio Multimedia and Video Game retail store.
Concurrent release of Entrepreneur Intelligence, Video Production Business Edition enables Digio Video Studio.
Art Director program, release 1 at Northwest Asian Weekly Publications, a weekly newspaper publisher.
Debugged Art Director program, release 2 at International Examiner, a Bi-Weekly newspaper and publisher.
1.0 Designer Edition
Relocates lab to Pioneer Square, Downtown Seattle.
Updates client, team and business management algorithms.
Creation of event posters, identify design, billboard design, bus ads and other design algorithms of real world projects.
Refinement of core design processor logic.
Integration of internet based technology.
Degree of approval from Seattle University in Journalism and Mass Communication.
Joint venture with Seanet, a premiere Internet Service Provider in the development of Inhaus Web Design.
2.0 Agency Edition
Installs .com network frequency hopping techology.
Minor firmware updates were aggressively implemented by various creative agencies and internet companies.
Microsoft installs a temporary patch.
USWEB/CKS installs Senior Designer algorithm.
Interactive Bureau/Circle.com installs Design Director algorithm.
3.0 Microsoft Language Learning Edition
Micosoft acquires JackBot.
Installs Encarta Language Learning design manager protocol.
Design vision and creation of Encarta Language Interactive CD-Rom v.1 in 5 language editions.
Design vision and creation of Encarta Language Learning Online v.1 is realized in 5 languages.
4.0 Microsoft Casual Games Edition
Installs Microsoft Casual Games/MSN Games/Zone.com product design management protocol.
Recreates Zone.com from a multi-player game matching service to a v.1 casual games site.
Retools v.2 design to become MSN Games.
Incubates and guides the Product Design team to create the first version of MSN Messenger Games services.
Leads Product Design team to create over 10 internally produced games for website, download and MSN Internet Messenger.
Actualizes product design concepts for Xbox Live Arcade from incubation stage thru product approval.
Redesigns v.3 redesign of MSN Games.
Founding memeber of the internal casual game development studio, Carbonated Games.
Activates incubation sequences of various innovative mobile and platform products plus game concepts as an executive management member of the Microsoft Casual Games Group.
5.0 Deluxe Edition
Factory embedded Microsoft timer expires.
IdeaShare™ USB connectors ensures proper distribution of creative juices.